"He Said, Peace Be Still" By: Anthony Liguori Jr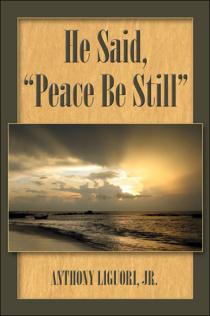 "He Said Peace Be Still", is a true, inspirational story of a beautiful journey so profound that it changed my life forever.  This is a story of hope and transformation that healed my wounded and troubled soul, giving me the strength and courage to go on!
Due to a serious illness, I experienced and "Outer Body" or "Near Death" experience.   During this experience the Lord allowed me to see both the dark tormented souls in hell as well as the majestic beauty of heaven. Ultimately, I found myself in the warm embrace of my Savior Jesus, comforting and healing me for my journey back home.  Then Jesus did the most amazing thing that only a loving Savior could do.  Instead of judging or rebuking me for my sins, He began to pour out even more light and love into my wounded soul.  I heard the words, "Peace Be Still" and the storm that was raging inside of me was suddenly calmed just like the storm on the Sea of Galilee many years before...... 
Book will be available soon in reprint!!!